Overview
Japan International Cooperation Agency (JICA)
(Independent governmental agency)
JICA is an institution that carries out general official development assistance, and brings together technological cooperation, loan assistance (in yen), and free grants.
JICA Gifu desk
JICA 'Coordinators for International Cooperation' are situated all over the country at 'JICA desks' to act as contact points between JICA and the local community. Most of the coordinators have experience as Japan Overseas Cooperation Volunteers or volunteers for nikkei (Japanese-descendant) communities, and use skills that they fostered in their positions overseas, to encourage the advancement of international cooperation and international understanding education at the local level.
Main activities:
Publicity in cooperation with local governments and advancing educational activities.
Handling enquiries about Japan Overseas Youth Volunteers and supporting the activities of former volunteers.
Advancing cooperation of local governments with international projects.
Encouraging the participation of local citizens in volunteer activities.
Supporting the advancement of international understanding education (education about development).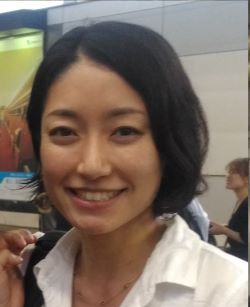 JICA Gifu Coordinator for International Cooperation
Aya Yoshida
Address
Gifu Chunichi Building 2F, 1-12 Yanagase Dori, Gifu City, 500-8875
Inside Gifu International Center
Tel: 058 263 8069
Fax: 058 263 8067
E-mail: jicadpd-desk-gifuken@jica.go.jp                   
Links
JICA Chubu http://jica.go.jp/chubu/index.html
JICA Japanese Overseas Youth Volunteers http://www.jica.go.jp/about/structure/organization/suishuin